Schools Will Distribute TraceTogether Tokens To Students
SG.TheAsianParent.com, DEC 24, 2020, 12:00 AM SGT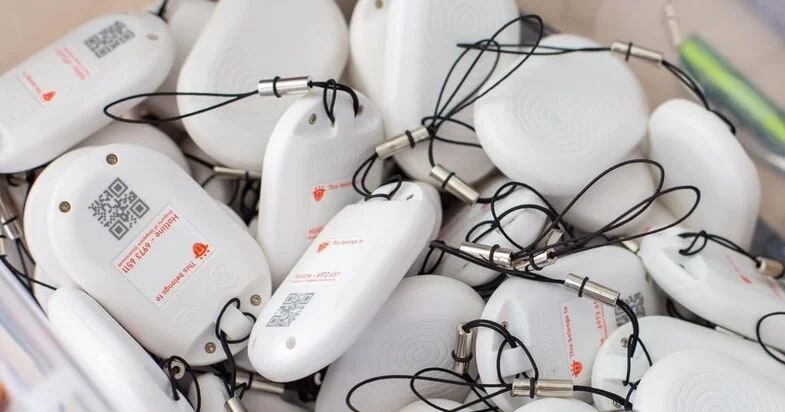 The Smart Nation and Digital Government Group says students do not need to have their tokens when school reopen on 4 Jan. PHOTO The Asian Parent
In a press release on Wednesday (23 December), the Smart Nation and Digital Government Group assured students that they do not need to have their tokens once schools reopen on 4 January 2021 and that they will be sharing more details later on.
"We will also be distributing tokens through the schools… Those of you with children or students, don't worry. You don't need to rush down to the community clubs. You can also collect a token in school in due time," said Dr Balakrishnan while speaking to reporters on the sidelines of a TT token distribution exercise at Kampong Kembangan CC in Eunos, The Straits Times reported.
The TraceTogether tokens have been distributed to the public in community clubs since September. Then back in late October, the tokens were said to have been distributed at one constituency at a time in order to prevent any long queues.
'All TT Tokens Will Work The Same'
Both TraceTogether app and token exchange short-distance Bluetooth signals with other TT apps and tokens near them. The encrypted proximity data that is collected for faster contact tracing will be automatically deleted after 25 days.
The tokens currently have four different designs and it was said that these changes were due to the improvements made to them. But while there are now different designs of TT tokens being distributed, Dr Balakrishnan clarified that they all still work the same and will operate well no matter the difference of appearance.
"We wanted these tokens to be able to last for six to nine months, and that's why you realise that, especially in the initial designs, we catered for quite a lot of space for battery life," he added, as shared by The Straits Times. "But along the way we've also continued to reiterate the design, and that's why you see that today there are four different designs, but they are all fully functional and all have the same facility."
As of Monday (21 December), Smart Nation Singapore also announced that the national contact tracing TraceTogether programme has surpassed 70% usage of target among residents in Singapore and that the app has been downloaded by 2.05 million unique users while 1.75 million tokens have been collected.